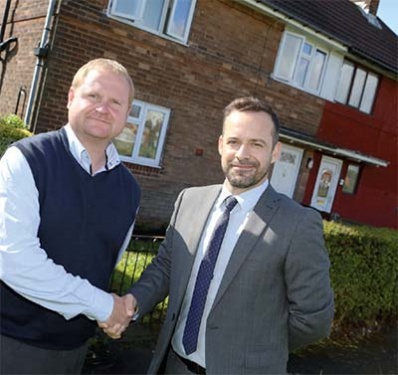 Local Authority Case Study: Liberty Gas
---
Products Used
Greenstar i Junior gas-fired condensing boilers
Project overview

"We worked with Worcester, Bosch Group to install Greenstar 28i Junior boilers in properties throughout the Leeds area, as part of our partnership with Leeds City Council.

Why do you choose to work with Worcester, Bosch Group?

When looking for a boiler manufacturer we sought a business that could provide a high quality product that would benefit both the installer and end-user. From evaluating the Worcester product range against other brands we knew that installing a boiler from its award-winning range would meet the needs of end-users.

Further to this, we also like to work closely with companies that match our values and are committed to giving the end-user the best possible service. Worcester is always striving to develop the most innovative products and developing ways to solve common problems. This commitment is something we appreciate, as we know our customers will benefit as a consequence

Long term partnerships

A long term relationship is key with all of our suppliers, as this continuity ensures we can rely on them and trust their knowledge over an extended period. In the unlikely event that something goes wrong with any of the boilers, we know that Worcester will be on hand to help, especially with such a dedicated spares and after sales support team.

Worcester are always on hand to help with any issues we have and we look forward to continuing to work with them for years to come"
---
---
Your local Technical Sales Manager
We have over 70 TSMs to meet your needs and be available when you need them.
Want to know more about working with Worcester?
If you have any questions at all, you can either send us an enquiry using our online form, or give our support team a call on 0330 123 9939.