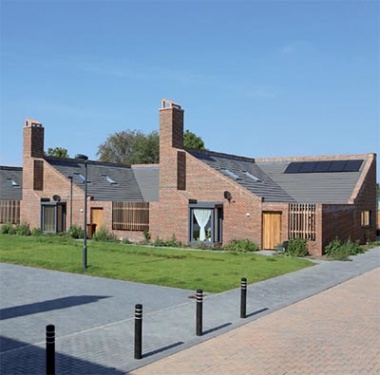 Local Authority Case Study: London Borough of Barking and Dagenham Council
---
Products Used
Greenstar Si Compact gas-fired condensing boilers
Greenstar CDi Compact gas-fired condensing boilers
Project overview

"We worked with Worcester on a project in the Barking and Dagenham area, which required installing twenty five Greenstar 30Si Compact and one 36CDi Compact gas-fired boilers.

Why do you choose to work with Worcester, Bosch Group?

Worcester has always had a brilliant reputation for manufacturing products which are high quality and durable, with the added benefit of extensive training and after sales support.

Worcester's investment in the next generation of heating and hot water technologies means we can ensure that we are fitting only the most innovative products. For us this is great, as we have just started to venture into renewables and knowing Worcester are investing time in developing products within this sector means we can rely on the support we need on these projects.

Support for residents

Since the development has been completed we are confident that in the unlikely event a problem should arise we can turn to Worcester's support team. When each product was first installed they helped residents master the controls and offered advice on how best to use their boiler.

Like Barking and Dagenham Council, Worcester places a strong emphasis on meeting all their stakeholders needs and are always keen to ensure that everyone from the specifier through to the end-user is satisfied with the product and ultimately this is why we wanted to work with them."
---
---
Your local Technical Sales Manager
We have over 70 TSMs to meet your needs and be available when you need them.
Want to know more about working with Worcester?
If you have any questions at all, you can either send us an enquiry using our online form, or give our support team a call on 0330 123 9939.