Products to rely on
All materials and components used in our products are designed to provide the highest quality.
Using JIDOKA principle of manufacture ensures our product defects do not currently exceed 3.3 per million parts
All appliances undergo three levels of testing prior to leaving our factories
Products are regularly reviewed by the Lifecycle Product Management Team to generate new ideas, exploit new technologies and innovate current products and processes
We implement a Total Quality Initiative (TQI) to ensure that all employees are quality-orientated.
A brand you can trust
We received a Royal Warrant in recognition of supplying goods to Her Majesty The Queen
As a market leader, we are a brand that is trusted by millions of homeowners across the UK
In the 2020 Boiler Brands report carried out by Which? Worcester Bosch scored brilliantly once again, being awarded Best Buys across our entire Greenstar gas and oil boiler ranges
In the latest survey, no other manufacturer scored higher for reliability and customer satisfaction.
Product environmental sustainability
Our products are designed to have minimum environmental impact
With a comprehensive range of technologies we are able to provide integrated systems that minimise energy costs and carbon emissions.
Field trials
All appliances are subjected to an array of operating conditions to simulate real-life situations.
Speak with your local contact to find out more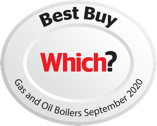 Awarded Which? best buy for our entire Greenstar gas and oil boiler range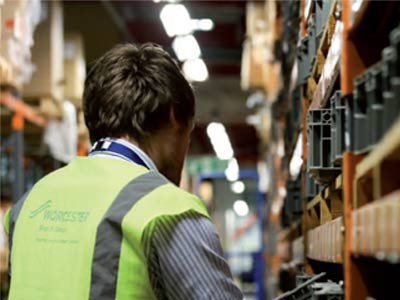 Availability & Distribution
Our annual UK production capacity is in excess of 450,000 boilers per annum. The supply chain holds an estimated 25,000 boilers at any one time and stock profiling is in place with major merchants to ensure off-the-shelf availability for the most popular appliances.
Our internal sales department is strongly focused on the timely delivery of products and spares:
99.97% sales order accuracy
96% call reachability
99.9% product orders logged and in progress by 5pm on same day
99.6% spares orders logged and in progress by 5pm on same day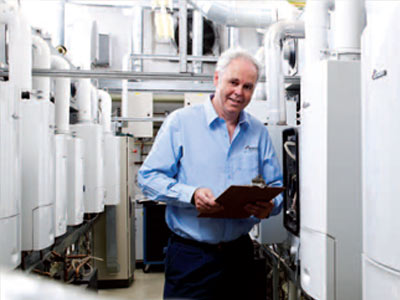 Product continuity
We have put contingencies in place to ensure a robust supply chain and to maintain customer satisfaction through the life of the products.
Multiple supply options for components and whole products.
Wide-ranging network and spares stockists holding the majority of the spares range.
Spare parts stocked for a minimum of 10 years after a product has ceased production.
Social housing providers are provided with extensive guidance on stocks and relevant contractors are issued with 'hospital kits' to ensure fast repairs.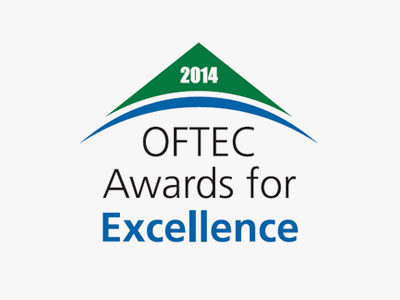 Technical support
Available six days per week, our OFTEC award-winning Technical Helpline employs highly skilled and experienced technical staff covering all of our product types. We aim to respond to calls within 20 seconds.
Further support is available from our Technical Liaison Officers. These expert technicians have direct involvement in Product Development, R&D, Quality and Product Management.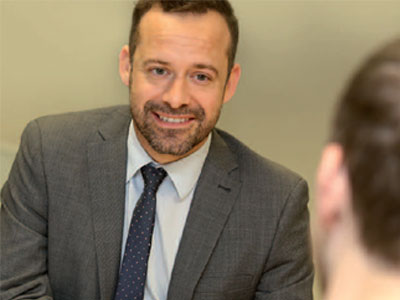 Contract administration
Each contract has a nominated Specification Manager, who is supported by a Regional Specification Manager and National Specification Director. These, in turn, are supported by an award-winning technical support team comprising of 300 directly-employed service engineers across the UK and Ireland.
Each Worcester engineer carries over 600 Worcester parts.
Guaranteed first time fix in 98% of cases.
Van stocks replenished overnight.
Used spares replenished free of charge during warranty period.
Worcester also offers a commissioning service on our Greenskies solar thermal range.
Administration packages are available for customers who have their own service teams.
Worcester work within the Bosch Continuous Improvement Principles to make improvements to products and services wherever possible.
The same attention to detail is afforded to our social housing clients who can benefit from Key Performance Indicator reports on a variety of measures. Through the registration of boilers installed Worcester is able to provide bespoke information which is used to make worthwhile changes.
"We should always strive to improve what we already have, no one should be satisfied with what has already been accomplished but rather should always endeavour to make it better"
Your local Technical Sales Manager
We have over 70 TSMs to meet your needs and be available when you need them.
Want to know more about working with Worcester?
If you have any questions at all, you can either send us an enquiry using our online form, or give our support team a call on 014940099.