Greenstar CDi & Si Compact Training Course
This course covers everything you need to know about our Greenstar CDi and Si Compact.
Introduction
Learn everything you need to know about our Greenstar CDi and Si Compact. We specifically tailor all our product training courses to meet your needs. This hands on course is ideal for both those who have never installed a Greenstar CDi or Si Compact before and those who fit them regularly but wish to learn more about a specific area.
Models covered
Greenstar CDi Compact Combi
Greenstar Si Compact Combi
Entry requirement
You must:
Be Gas Safe Registered
Hold a current CCN1 and CENWAT qualification.
If you are on an approved apprenticeship scheme, you may still attend with the supervision of your mentor who must be Gas Safe Registered and hold a current CCN1 and CENWAT qualification.
Course will include
Specification and Installation
Features and benefits
Specification, installation and commissioning - Best practice
Fluing and accessories
Understand and adjust operational parameters
ErP overview
Servicing and Maintenance
Familiarise with the inbuilt display
Service checks
CO and CO2 analysis
Maintenance and cleaning of the condensate trap
Inspection, cleaning, removal and replacement of key components
Cleaning of the heat exchanger
Fault Finding
Fault finding on live appliances
Interpret fault codes and cause codes
Review the operational history of the product
Run the component test menu
Multimeter component testing and good practice
NTC thermistor sensor controls and testing
On completion of the course a certificate of attendance will be given.
*If you need to cancel or rearrange a booking we require notice of 10 working days prior to the course start date so that the place can be reallocated. If the required notice is not received within this timescale any monies paid will be forfeited.
---
Book this course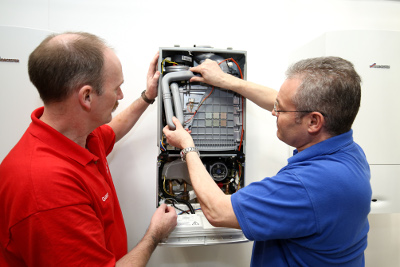 ---
Book this course