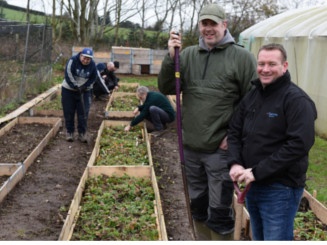 Good Soil Trust puts Worcester recycling to good use
Published: 17-02-2017
Giving new purpose to the pallets and wooden boxes that are usually recycled, Worcester, Bosch Group has teamed up with local charity, the Good Soil Trust, to ensure that these sturdy structures are put to a better use as part of the many projects run by the organisation.
Many of the parts arriving at its factory are received on pallets or in wooden crates so, when the Good Soil Trust, which aims to provide a safe, family environment for people who find themselves struggling with life, approached Worcester regarding reusing the pallets as part of its gardening and building projects, the company jumped at the opportunity.
To date, around 100 boxes and pallets have been used as part of the Trust's therapeutic, land-based programme at Top Barn Farm, forming compost bins, raised flower and vegetable beds, and even part of a boat building project.
Nev Morrell, Good Soil Trustee & Farm Manager comments:
"It's fantastic to collaborate with companies like Worcester, Bosch Group and find great new uses for items that would normally just be sent for recycling. We have a wide variety of projects at the farm and there's something that everyone can get involved in. Some of our members struggle with difficulties such as addiction, homelessness and crime so these activities help our members to engage in positive and rewarding tasks.
Carl Arntzen, CEO at Worcester, Bosch Group, added:
"It's been fantastic to see such a simple idea grow and improve the lives of people from the local area. At Worcester, we have a zero to landfill policy in place so recycling is always an important part of our business. To see the pallets and boxes being used in such a positive and creative way has really been a joy."
Find out more about Worcester, Bosch Group's energy-efficient and renewable heating products or call 014940099.
---
More News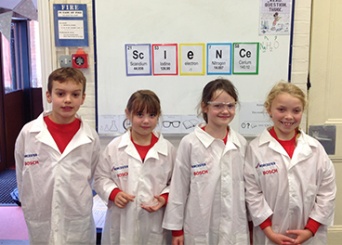 We have joined forces with Tardebigge CE Primary School to aid their commitment to science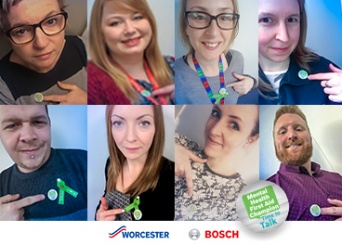 As mental health issues affect 1 in 4 people each year, the Health and Wellbeing Team at Worcester Bosch is committed to giving people the chance to be open about their mental health, importantly, without fear of reprisal.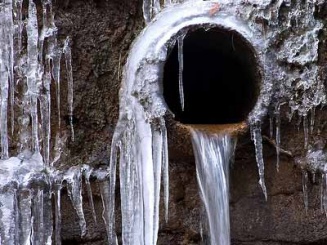 The UK is currently experiencing spells of extremely cold weather. Find out how to unfreeze the boiler condensate pipe.