Greenstar System Filters overview
Over time, central heating system water accumulates harmful dirt and debris, such as rust and solder fragments shed by radiators and boilers, all of which can cause considerable problems.
The entire Worcester Greenstar System Filter range has been specifically designed to combat the damaging effects of system debris and pollutants by capturing contaminants before they reach your boiler.
* Independent research carried out by GASTEC at CRE
Our latest addition to the range, the Greenstar Brass System filter, embodies our quality engineering and design, while delivering a powerful system protection for all boiler systems.
System filters and pacemakers
It is safe to have a Worcester magnetic system filter installed if the house occupant has a pacemaker fitted. Worcester system filters contain a strong magnet, and if a person has a pacemaker, caution should be taken when handling magnetic filters at all times.
The magnetic field outside the canister is approximately one tenth of an average fridge magnet when the filter is assembled, so is perfectly safe to be installed. We advise that the filter magnet should not be removed from the filter canister by anybody that has a pacemaker.
Longer boiler lifespan
Can help to reduce system running costs*
Increase the comfort and efficiency of your heating system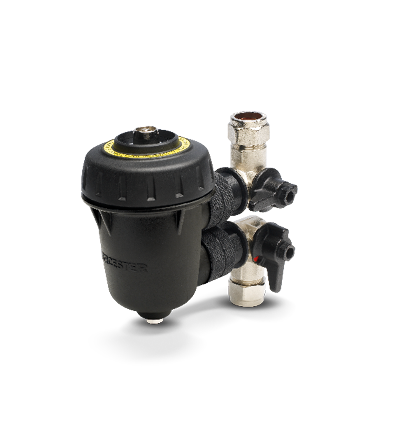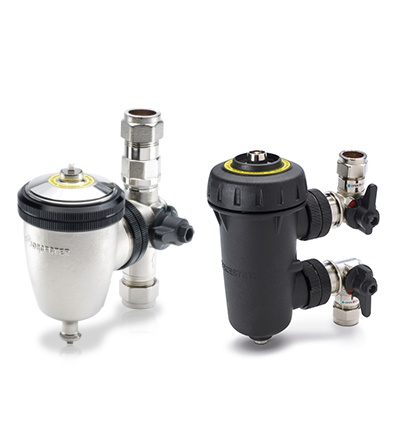 This efficiency rating icon is for a product within a range of products. View all products in this range
Find a local installer
Each heating system needs custom designing. Find and contact a Worcester Accredited Installer in your area to book a home visit and get a free quote.
Find the right boiler for you
Our Find a New Boiler tool is the easiest way to find and compare Worcester products which are suitable for your home and heating requirements and only takes a few minutes.
Find the right boiler for you