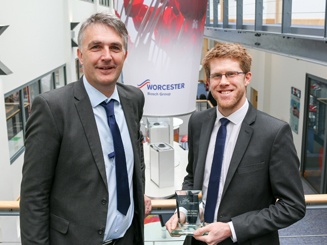 Tom Collins heads for Harvard
Published: 24-04-2017
Harvard University Business School now beckons for Tom Collins, having been identified as a future high-potential leader in the energy industry.
As a manufacturer, we play a key role in developing appliances that will make heating our homes and hot water as efficient as possible, and Tom was selected due his forward-thinking approach.
Currently working in the role of UK Innovation Engineering Manager at Worcester, his ability was recognised by the charity Utilities and Service Industries Training (USIT) as being a worthy recipient of the prize.
He plans to take up his place at Harvard in September 2017 to study modules specifically designed to further the potential of future energy leaders.
Former MP for Worcester, Mike Foster, who now heads up a not-for-profit company working on energy policy and advising both the Government and Opposition, is a Trustee of USIT and was part of the judging panel for the award. He presented a trophy to Tom in recognition of his achievement.
Mr Foster said:
"The UK needs to meet its climate change obligations and to decarbonise heat is particularly tricky to do, especially keeping costs down. Worcester, Bosch Group is a key player in developing future appliances and they work very closely with my organisation in advising policymakers and politicians.
"The work he [Tom] is doing with his colleagues at Worcester, is of national significance. Whilst it is too early to be certain of the outcome, much of which will be determined by future decisions made by the Government, what Tom is working on may well keep bills down, clean up emissions, and be good for local jobs too."
Mr Foster presented the Harvard Award to Tom in March at our headquarters in Worcester.
Tom commented:
"I am delighted to win the grant to enable me to study at Harvard, it will no doubt be an incredible experience and I hope to learn a great deal to enable me to develop both personally and professionally. The energy industry is changing dramatically to tackle the issue of climate change, and I'd like to use the skills I gain to help Worcester lead our industry forward in the interests of the environment and our customers."
---
More News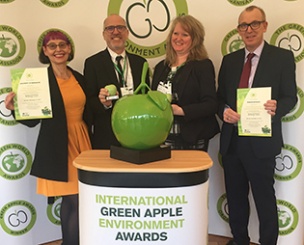 We were delighted to get involved with The University of Worcester's Energize Worcester campaign; a long-term research project that looked to understand students' attitudes towards energy management.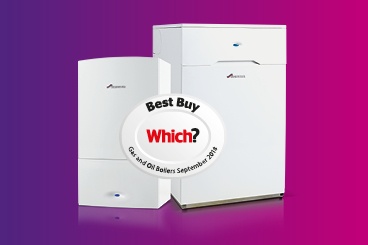 Making it nine years at the top we have achieved the highest brand score in the 2018 Which? Boiler Brands report, and secured Best Buy status across our gas and oil-fired boilers.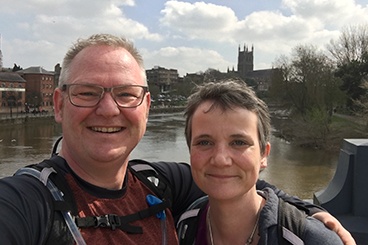 Walking two marathons back to back would be enough for most people, but for Marcel and Melanie Torrent, who both work here at Worcester Bosch, a further challenge was needed all in the name of fundraising – now they are planning to walk a double marathon in the Sahara Desert.