Our installer spotlight showcases the stories of Worcester Accredited Installers and why they choose Worcester Bosch.
Wayne Braisby
Braisby Property Services, Rotherham
As part of a full renovation of his new property, Wayne Braisby already knew that a Worcester boiler was the only way to go when it came to providing heating and hot water.
Having purchased a three bed semi-detached property, the Rotherham-based installer knew that a full renovation would be required before his family could move in. After he'd started ripping out the existing fixtures in July 2015, Wayne then began to consider how he wanted the new heating system to look.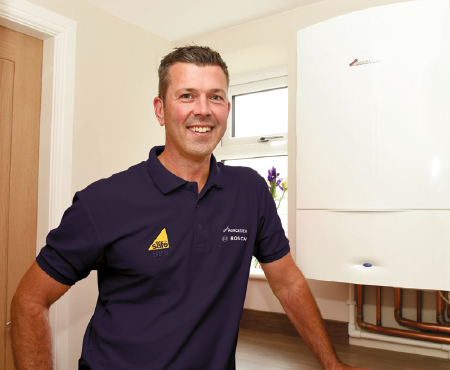 Greenstar 34CDi Classic
Only after the very best for his new home, Wayne knew that Worcester products would offer the reliability he needed and were backed by a comprehensive guarantee. With this in mind, he installed a Greenstar 34CDi Classic combi boiler, as well as a Wave smart internet-connected control and a Greenstar System Filter to keep the boiler working at its very best.
Wayne commented: "Before we bought our new home, we'd been living in a rented property. We were lucky enough to have a Greenstar 28i Junior there, so I knew first hand just how reliable they are. When it came to designing the heating system for our new house, I knew I wanted a Greenstar CDi Classic as I'm happy installing them and I know there's plenty of room to access the different components should I ever need to."
With no rush to move in, Wayne was able to take his time fitting the boiler. From the first step of fitting the pipes to completion, the whole installation of the heating system was spaced out over three weeks. His familiarity with the products meant Wayne was able to fit the products with ease – even managing to get the smart meter installed before the boiler was up and running.
He continued: "The full renovation took around 18 months, and we moved into the property pretty much as soon as the appliance was working. I've been very happy with the products so far, but I fit Worcester boilers a lot through my work so I already knew from my customers' feedback that I wouldn't be disappointed.
"More often than not, my customers will ask me which boiler I have in my own property and, although I can give them advice on the different options available on the market, if they know I have a Worcester they're often more assured I'm not trying to sell them something unreliable."
Wave Smart Control
When it came to selecting a suitable control, Wayne was keen to invest in the latest technology to ensure the system was as efficient as possible. Having reviewed the different options available on the market, the additional functions available with the Wave – such as weather and load compensation – were a large draw.
Wayne explained: "Having a Wave myself has been helpful when explaining the device to customers. Now that I've taken the time to get to understand how best to use the control for my own home, I'm able to explain the different functionalities and how they will benefit my customers. I previously found that homeowners weren't keen on digital controls which require a lot of input to programme, but more of my customers have been interested in the Wave as it's easy to understand and straightforward to use."
"Having a Wave myself has been helpful when explaining the device to customers."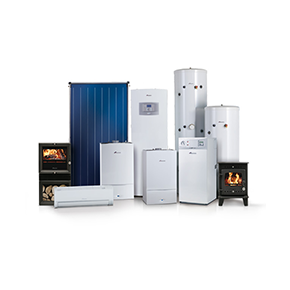 Up to £350 CASH-BACK on a Worcester product for your own home
From 1st January 2020, if you are a Worcester Accredited Installer or Greenstar Rewards member, you can claim money back when you install selected Worcester products in your own home!
Find out more
Looking for more customer focussed information?
Visit the homeowner section to find non-technical and sales information.