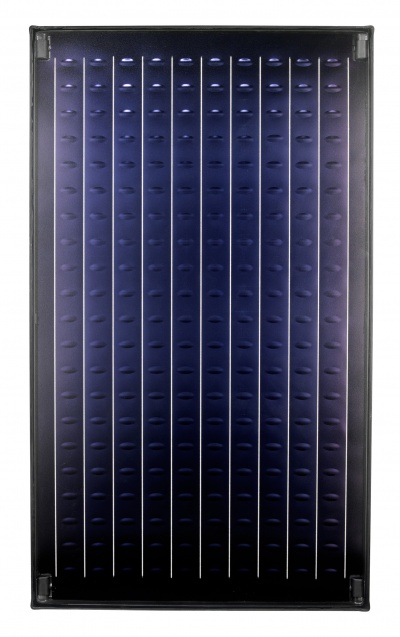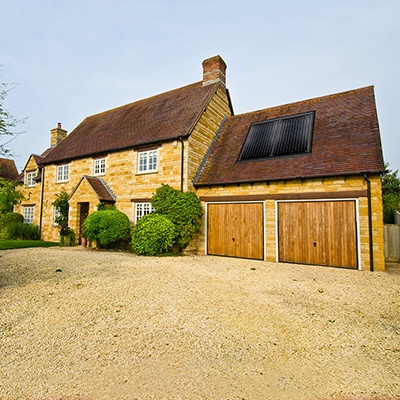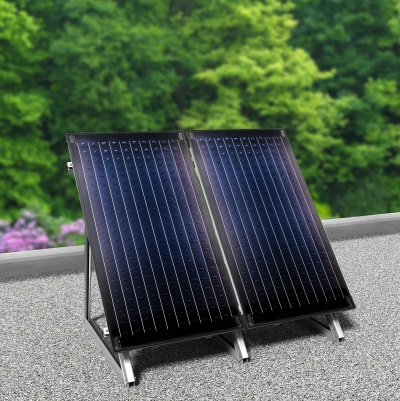 Greenskies Solar Lifestyle overview
Our Greenskies Solar Lifestyle flat plate panels are highly efficient and versatile, allowing you to benefit from hot water comfort as soon as the sun rises.
With a modern one-piece panel design, the panels are available in portrait and landscape formats to suit your roof shape and space. They can be sited in roof, on a pitched roof, on a flat roof or fixed to a wall.
Features & Benefits
Can be installed in a full range of positions including the popular in roof option, which allows flush, hidden effect to be achieved

Specifically designed to complement existing home heating systems

A typical well-sized solar hot water system will provide 50-70% of a home hot water requirement

Optimised to capture the maximum levels of heat, even in cloudy weather

Includes Installers Choice Design (ICD) features which enable a quicker, easier and safer on roof installation

A competitive choice in SAP

Industry leading Low a1heat loss for a flat panel design

Sustainable and completely renewable energy source

MCS Solar Keymark certified
Technical Details
Lifestyle Portrait
Lifestyle Landscape
Part number
8 718 530 950
8 718 530 951
Controls options
N/A
N/A
Dimensions (mm) height x width x depth
2017 X 1175 X 87
1175 X 2017 X 87
Orientation of panel
Portrait
Landscape
Installation options: On roof
Installation options: In roof
Installation options: Flat roof
Installation options: Facade
Show more
Can't find the literature you're looking for?
Visit our dedicated literature section where you can search by product name, serial number and more.