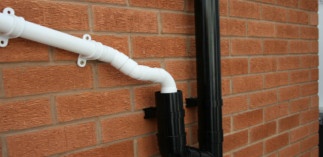 Heavy rain just as damaging as winter cold to Condensing Boilers
Published: 15-01-2018
Martyn Bridges says wet weather poses same threat to condensing boilers as extreme cold
Heavy rain puts appliance at risk of flooding, which can void product guarantees
Simple solution is to include an external air break when terminating the condensate pipe into the rainwater downpipe
As the recent cold snap gives way to milder wet weather, our Director of Technical Communications and Product Management, Martyn Bridges, has reminded installers that heavy rain can be as costly and damaging to a condensing boiler as low temperatures.
"The domestic heating community has done a great job raising awareness of the importance of protecting a condensate discharge pipe against extreme cold," Martyn commented. "But it's important to remember that, in the UK, a wet winter is more likely than a cold one.
What is the risk?
Heavy bursts of rain place greater strain on the domestic drainage system, which can lead to water backfilling into the internal pipework of the house. This is exacerbated if pipework, bends, etc. become clogged with leaves and debris.
Condensate pipes can terminate into a rain water downpipe, providing the pipe terminates to the foul waste water system. If this becomes blocked or overflows, there is a strong chance of water backfilling into the condensate pipe and, subsequently, the boiler.
Martyn continued: "The damage done to a condensing boiler in this way is irreparable and a replacement will usually be required. With this type of termination, it's vital that you fit an external air break into the pipework before it enters the vertical rain water pipework. This separates the condensate outlet of the boiler from the drain pipe connection, which means that water won't flow back into the condensate pipe, even if the downpipe becomes blocked.
"It's a simple solution to a potentially big problem, and will help to protect heating and hot water systems right the way through the winter months."
For more help with condensate pipe terminations, check out our range of supporting technical information.
---
More News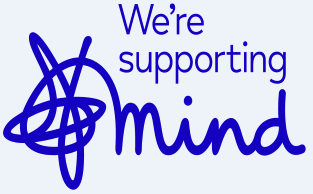 Worcester Bosch Announces Mind as Its 2022 Charity Partner. The company will be raising funds exclusively for the mental health charity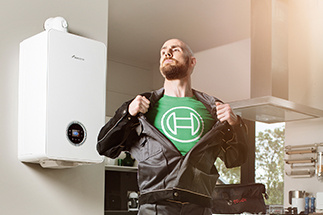 We are proud to announce the launch of our Green Heating Heroes initiative, designed to give installers and their customers the tools to live more sustainably at home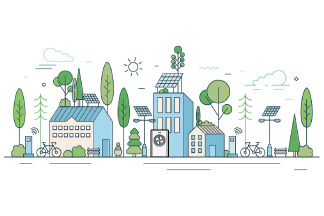 Report places consumer at the heart of the transition to green homes and buildings by identifying opportunities to engage and educate