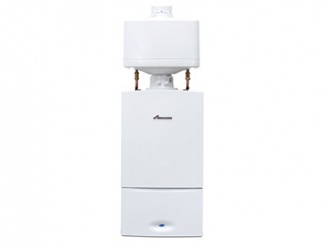 Worcester launches EcoFlo Flue Gas Heat Recovery Unit
Published: 16-12-2014
EcoFlo provides a cost effective way to achieve SAP target emission rates.
Compatible with the Greenstar CDi Compact and Greenstar Si Compact natural gas boilers.
New high level horizontal telescopic flue kit for EcoFlo.
The EcoFlo has been developed to address the need amongst specifiers and house builders for a cost effective method of achieving SAP target emissions rates.
How it works
EcoFlo connects directly to the flue of a Greenstar boiler and extracts residual energy from the flue gases using a bespoke heat exchanger. This energy is then used to pre-warm the water that is fed into the combi boiler, reducing the amount of gas required to reach the desired hot water temperature.
A highly efficient solution
Thanks to enhanced efficiency levels, EcoFlo can provide savings on new build insulation levels whilst also achieving lower fuel bills for home owners. With no additional training required installers can easily install the EcoFlo.
EcoFlo is compatible with the latest range of Greenstar CDi Compact and Greenstar Si Compact natural gas boilers and is eligible for Green Deal finance
Speaking of the latest addition to the Worcester portfolio, Martyn Bridges, director of marketing and technical support, comments; "The popularity of Flue Gas Heat Recovery units has grown over the last 12 months, largely as the technology is one of the 12 measures eligible for Green Deal funding. This EcoFlo is an innovative way to achieve SAP target emissions for new build properties and for homeowners to lower energy bills.
"We hope this product will help improve the efficiency of the UK housing stock, and open up new business ventures for installers as more homeowners seek out the opportunities brought through the Green Deal."
For more information on the EcoFlo Flue Gas Heat Recovery Unit, please click here
---
More News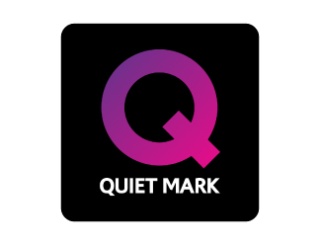 Worcester Bosch, the UK's leading heating and hot water manufacturer, has been awarded the 'Quiet Mark 10th Anniversary Award' at the Noise Abatement Society (NAS) John Connell Awards.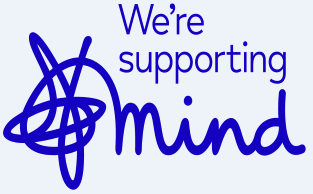 Worcester Bosch Announces Mind as its 2022 Charity Partner. The company will be raising funds exclusively for the mental health charity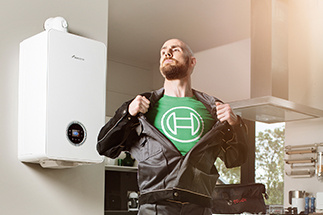 We are proud to announce the launch of our Green Heating Heroes initiative, designed to give installers and their customers the tools to live more sustainably at home