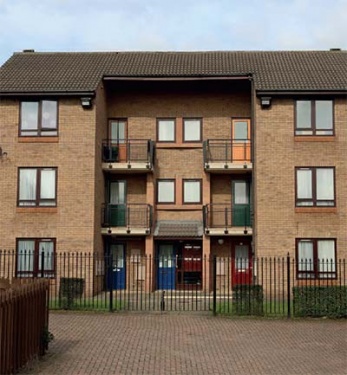 Local Authority Case Study: Leeds Federated Housing Association Ltd
---
Why do you choose to work with Worcester, Bosch Group?
Ongoing advice and product support

"The after sales support is another reason why Worcester stood out to us as the preferred manufacturer. We have found confidence in knowing that they are only a phone call away and can offer us support on any issues we have. It is reassuring that if an engineer is needed they will offer a quick response which ensures we can maintain customer satisfaction. We also appreciate their proactivity, and know that they will quickly update us on any new products which may improve our homeowners heating systems.

We have maintained a great ongoing relationship with Worcester. Specification Managers have attended progress meetings and also supported us with any upcoming projects we have in the pipeline. We are constantly being informed by our Worcester Specification Manager about new products and advised on innovative solutions, which we can introduce to work we carry out.

A prime example of this is the introduction of the Keyless Filling Link accessory. The close relationship we have with our representative meant they informed us about this product as soon as it came onto the market, therefore our homeowners were able to instantly benefit from its ease of use.

Overall when looking at Worcester, the boiler represented value for money due to the longevity and quality of the product, making them the perfect partner. The strong relationship we have established means we are confident about working with Worcester for years to come."
Keyless Filling Link
Quick to install and operate
Reduced risk of call-outs to top up the system
Added value for the end user
Guaranteed Worcester quality
WRAS approved
Simple lever operation, no key or hose required
No risk of the end user losing or misplacing the filling link
Easy to maintain optimum boiler performance
Peace of mind
For safe use as a filling link with the domestic water supply.
---
---
Your local Technical Sales Manager
We have over 70 TSMs to meet your needs and be available when you need them.
Want to know more about working with Worcester?
If you have any questions at all, you can either send us an enquiry using our online form, or give our support team a call on 0330 123 9939.