OFTEC 101, 105E & 600A 2 day Renewal
Introduction
We now offer an OFTEC renewal course, which is open to anyone who has taken an OFTEC 101,105E and 600A in the past 6 years. The duration of the course is 2 days instead of the original 4 days. The course will consist of half a day of training and one and a half days of assessment.
Entry requirement
The following qualifications are required to attend the renewal assessment
OFTEC OFT 10 101 - Single Stage Pressure Jet Servicing and Commissioning
OFTEC OFT 10 105E - Installation of oil and bio-liquid fuelled fixed combustion appliances and systems
OFTEC OFT 10 600A - Installation of oil fuel storage and supply systems connected to fixed combustion appliances. If you do not have this qualification, you can only take OFT10 101 and OFT10 105E.
Please Note:
A time limit of 12 months from the date of expiry of the original qualifications is allowed to take the renewal assessment, after this time the full assessment must be undertaken
Required on the day:
You must bring with you a current up to date set of OFTEC Technical books 1, 2, 3 and 4 plus the Domestic Heating Design Guide. If you need to update your books, please go to www.oftec.org/technicians/oil-technicians-home
You are required to provide your latest original OFTEC qualification certificate. Please note, the certificate must be from the Certification Body who carried out your original assessments, this could be NICEIC, LOGIC, BPEC, Blue Flame, City & Guilds, UK Certification etc.
You are required to provide your National Insurance Number and photographic proof of identification (passport or driving license).
Without the above documents you will not be able to take the assessment.
Training is not mandatory nor a pre requisite to the assessment. However most candidates find that they benefit from undertaking refresher training prior to assessment.
*If you need to cancel or rearrange a booking we require notice of 10 working days prior to the course start date so that the place can be reallocated. If the required notice is not received within this timescale any monies paid will be forfeited.
---
Book this course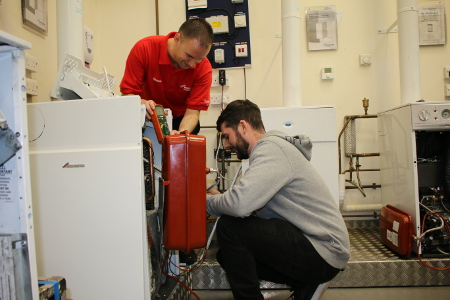 ---
Book this course